Inaugural lecture by Thomas Hartmann and international symposium
-

At 26th of August, Prof. Dr. Thomas Hartmann will give his inaugural lecture at the Department of Spatial Planning and an international symposium!
Registration for - Inaugual lecture of Prof. Dr. Thomas Hartmann and international Symposium
Land policy for the new land question on 26. August 2022 in Dortmund.
Since September 2021, Thomas Hartmann is the new chair for land policy and land management at the Department of Spatial Planning, TU Dortmund Univeristy.
At 26th of August a symposium on land policy will be organized, where Thomas Hartmann presents his perspective and research agenda on land policy for the upcom-
ing years. We'll expect many international colleagues and stakeholders from policy and practice. Students are also cordially invited. Don't miss it!
Please follow our website for regular updates and save the date in your agenda.
Please register before 31. July 2022 on www.registration.bodenpolitik.de
Location & approach
The facilities of TU Dortmund University are spread over two campuses, the larger Campus North and the smaller Campus South. Additionally, some areas of the university are located in the adjacent "Technologiepark".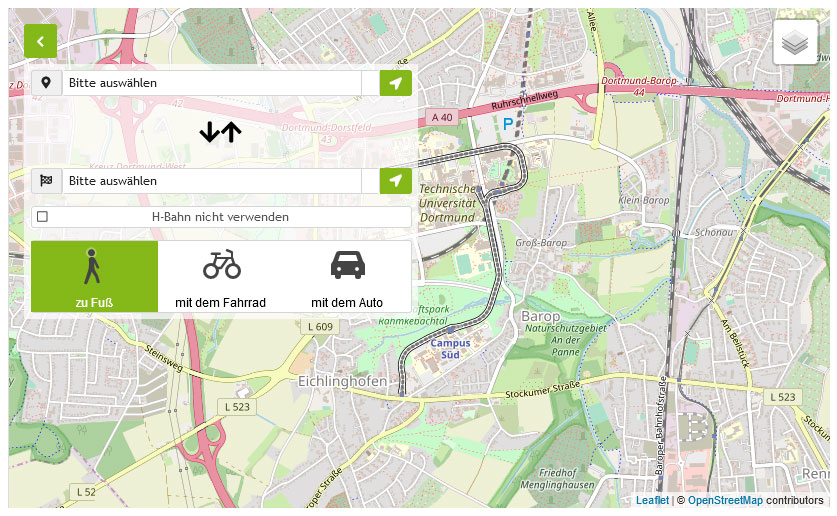 Zum Lageplan